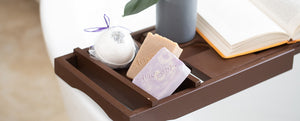 Try this Month's Favorites
"Not only does it actually work, but it smells and feels amazing!" Treat yourself to high quality and gentle ingredients.

JOIN OUR VIP CLUB
Text SOAPSAVE10 to (844) 925-4952 and be part of the selected ones to first know about sales, and also receive special discounts!
"Luxurious, natural, and affordable"

"Store bought junk is just junk compared to this stuff!"

"Soft, smooth...Amazing!" "Honestly, 10/10 recommended."

Products with "cloud like texture" and "lasting scents!"

Follow us on TikTok!
We'll take you behind the scenes at our family-owned and operated soapery in Camden, Arkansas.
Follow on TikTok